---
In Loving Memory
SC CoonForest Shanti Ash Tangi DM
1-6-2007 * 5-5-2017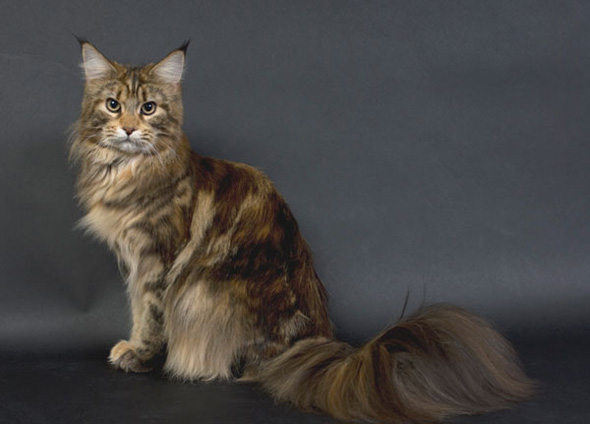 In your eyes I could read that life was no longer fun. With pain in our hearts we had to let go our toetje, Shanti Ash Tangi. Shanti is together with her mother Godiva the Godmother of my cattery. She was a beautiful showgirl with handsome children and grandchildren. Therefore she gained the title Distinguished Merit. But above all she was my everything, my shadow in the house. Shanti had always an answer when you talked to her. Shanti died of adenocarcinoom.
---
In Loving Memory
T'Annes Elektra King
3-10-2000 * 13 -3-2017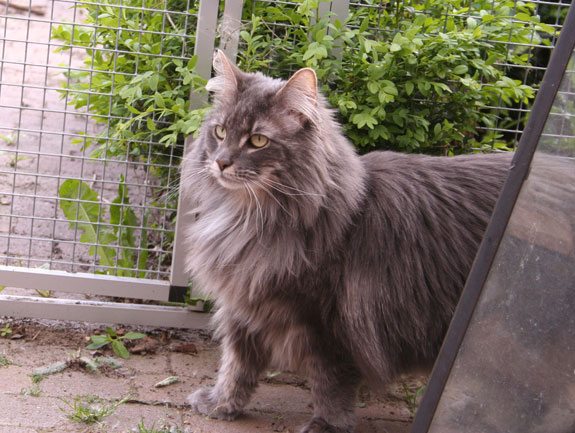 After a long and happy life our James Bond-girl Elektra King died.
---
In Loving Memory
EC EP Mt. Kathadin's Kane
2-4-2001 * 31-10-2016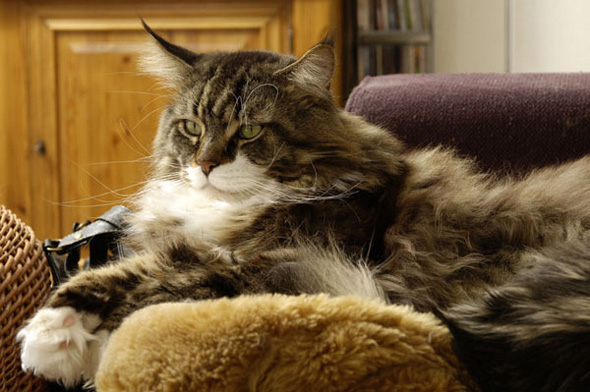 One of the most beautiful and sweetest Maine Coons is not longer with me. With Halloween our Kane got his angelwings. Hij was 15 years old. He was my love, my everything. Never more your big paws around my neck, never more cheek tot cheek. We will miss Kane deeply. We pamper the beautiful memories on him, my first European Champion and European Premior. Kittensitter and endless love of Godiva.
---
In Loving Memory
Mt. Kathadin's The LoneRanger
03-03-2006 * 08-03-2016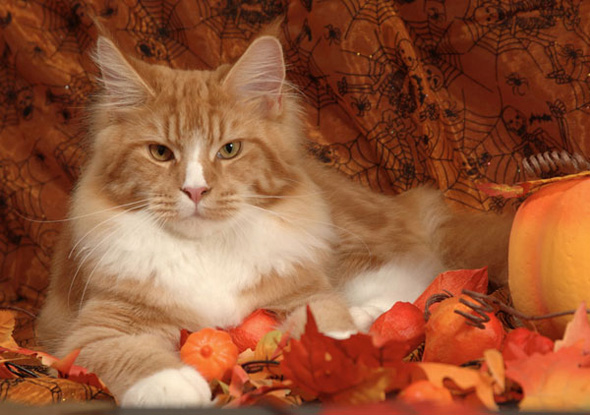 Ranger did came to live with us as a playmate for Racoon. But Ranger did love all the cats and humans. He did give kisses with passion and enjoyed all cuddles and hugs. When Ranger was almost ten years old he became ill. He got cancer in his head.
---
In Loving Memory
GIC Sebasco's J.Lo
07-5-2006 * 22-04-2014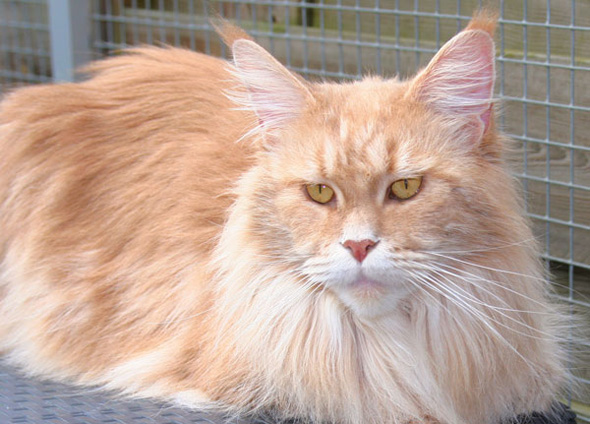 Sebasco's J.Lo was my Danish Smukke mis, my princess. J.Lo was a daughter of Chief Two Moons, one of the most beautiful Maine Coon-males ever. J.Lo was a clown, very smart and full off monkey tricks. But off all she was so sweet. J.lo did die to young. She had eosinofiel granuloom in her muzzle and throat that could not cure or treated longer.
---
In Loving Memory
Racoon
05-04-2006 * 29-01-2011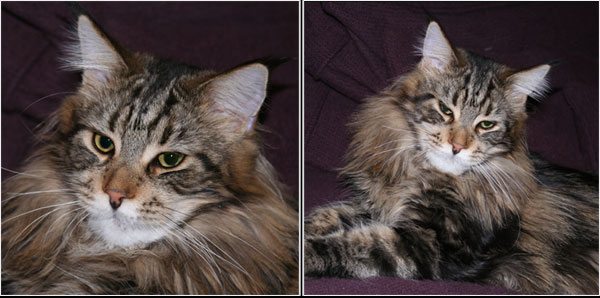 Racoon did go to sleep and did never wake up again. Without pain, without words he did left me in silence. CoonForest Racoon was the only kitten from Belle Perez and when he was born he just had to stay. His Nickname was Harrie Hap because he did like it to bite on your fingers. Every day when I came home he was waiting for me on the frontdoor and than just walked with me to the room. And he was the best kittensitter you could imagine. Racoon had a very special place in my heart and I still miss him every day.
---
In Loving Memory
Al Capone
18-11-2003 * 19-02-2010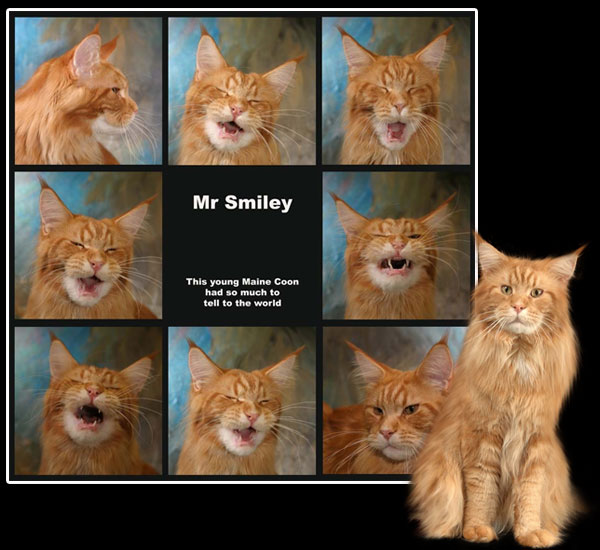 EC Fribanikos Al Capone JW was very special for Jolanda, where Poneman lived, and me. From the first moment that we saw him in Danmark, we were in love. When you did see Capone you did never forget him. Our big, sweet, red cuddle-baby. Capone was everything you could dream of. Capone give us beautiful beebies and in many you can see his looks. And he was a real show-boy. The first Maine Coon Junior Winner ever, European Champion, Best Maine Coon Male and Best kitten of the Netherlands, Winner of the Mundikat Award, Nomination on World Show. Capone was the best. Capone died almost 7 years. He got an infection in his body that destroyed heart, lungs and his kidneys. We miss him deeply.
---
In Loving Memory
Madonna
23-11-2000 * 22-01-2010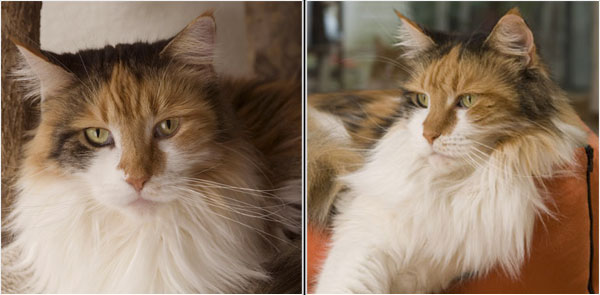 GGIP Mt. Kathadin's Madonna was our sunshine in the house. Everybody did love Madonna, the cats, friends, my family. When you deed meet her, you did fall for her. Madonna was very special to me. She was my first Maine Coon and such a sweetheart. She always did let you know that she was there. With her paw she did touch you soft on your back, so you had to turn around and kiss and cuddle her. Every night she did sleep on my pillow. Madonna died almost 10 years old on failure of her kidneys. We miss her very very much.
---
In Loving Memory
Kat-Rien
1989 * 10 March 2005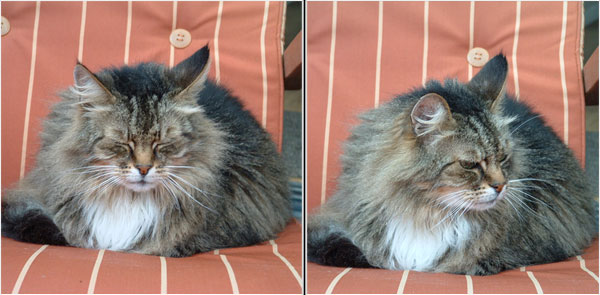 Fortunately Kat-Rien choose our garden to live in when he lost his home when he was a kitten. When he came to live with us, we thought he was a female. He had so much hair, we couldn't see. But she was a he, therefore Kat-Rien has a littlebit a strange name for a tom-cat. Sixteen years Kat-Rien lived with us. We still miss him very much.
---
In Loving Memory
TinkerBell
28 mei 1998 * 28 augustus 1999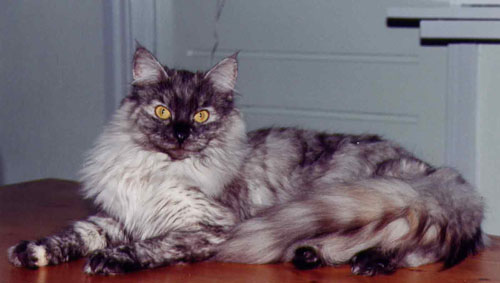 She was born as T'Annes Mysterious Girl, but we called her TinkerBell. She was a sweet Norwegian forest girl. TinkerBell had a beautiful smoke furrcoat and she did give you 'faces' if you asked her. She was very special and everybody in the family loved her. When she was only 15 months old, in the summer of 1999, TinkerBell became very ill. After three weeks of illness she crossed the Rainbow Bridge. It was in my vacation that she died and it really broke my heart.
---
In Loving Memory
Saartje
28 mei 1987 * 2 maart 1998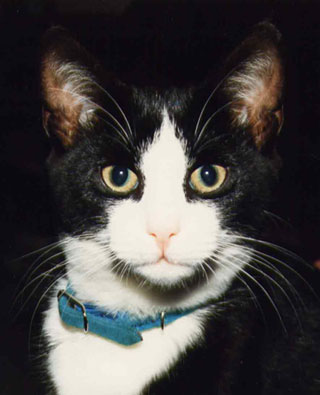 Our housecat Saartje lived nearly eleven years with us. Everybody including our vet was afraid of her because she could be very grumpy. Only with me and my mother she felt safe. When she was ten years old, she got cancer and crossed the Rainbow Bridge.